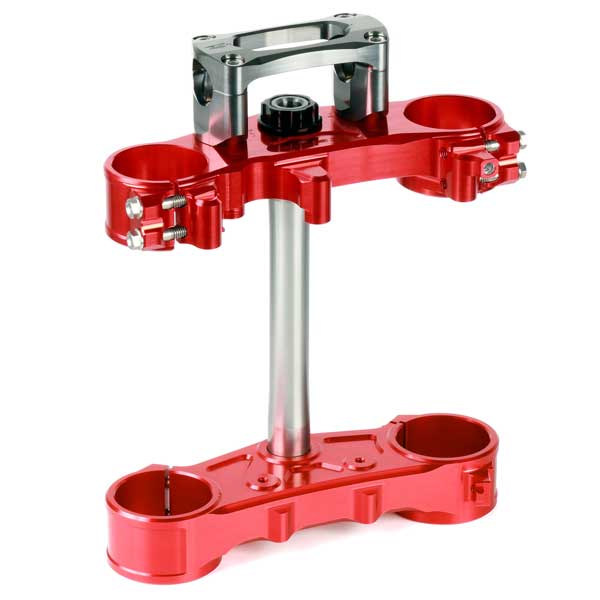 TRIPLE CLAMP KIT
SPECIFICATIONS:
- Complete triple clamp kits for CRF250L/M/RALLY, WR250R/X and DRZ400SM.
- Clamp body is made of CNC machined durable aluminum with beautiful anodized finish.
- Comes with upper and lower clamps, stem shaft, stem nuts and SX bar size ( 28.6 mm ) clamp.
*
- This kit does not come with stem bearings.
- OE lower clamp bearing, dust seal and 2 of main switch mount bolts may be required for installing this top triple clamp kit.
- Press fit machine or special bearing installation tool would be required for lower clamp bearing installation.