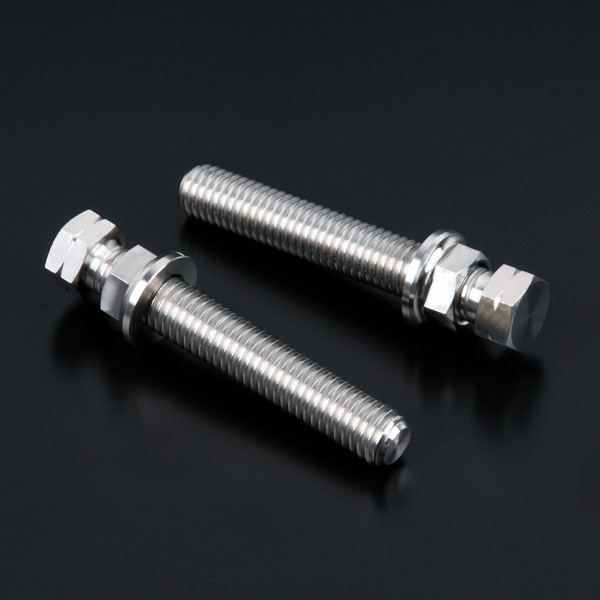 Z-Titanium CHAIN ADJUSTER BOLT
SPECIFICATIONS:
- By using titanium bolts the unsprung weight is reduced, and compared to stock bolts, strength is increased and visual appeal is enhanced.
- Nut is designed one size smaller, for reduced weight and compactness.
And because titanium bolts to form a non-conductive coating on the surface, it will not rust.
- M8 is used by the four main Japanese manufacturers of off-road, and also some on-road manufacturers (Axle block bolt adjustment type vehicle).
- M10 is mainly used on KTM off-road models, and Husqvarna.


| | | | | | | |
| --- | --- | --- | --- | --- | --- | --- |
| Part No. | d | S | K | L | Description | qty |
| ZT38-5500 | M8 P=1.25 | 10 | 5.5 | 50 | Chain Adjuster bolt | 1 |
| ZT38-5501 | M8 P=1.25 | 10 | 5.5 | 50 | Chain Adjuster bolt & Nut | 2 |
| ZT38-7500 | M10 P=1.25 | 10 | 5.5 | 50 | Chain Adjuster bolt | 1 |
| ZT38-7501 | M10 P=1.25 | 10 | 5.5 | 50 | Chain Adjuster bolt & Nut | 2 |