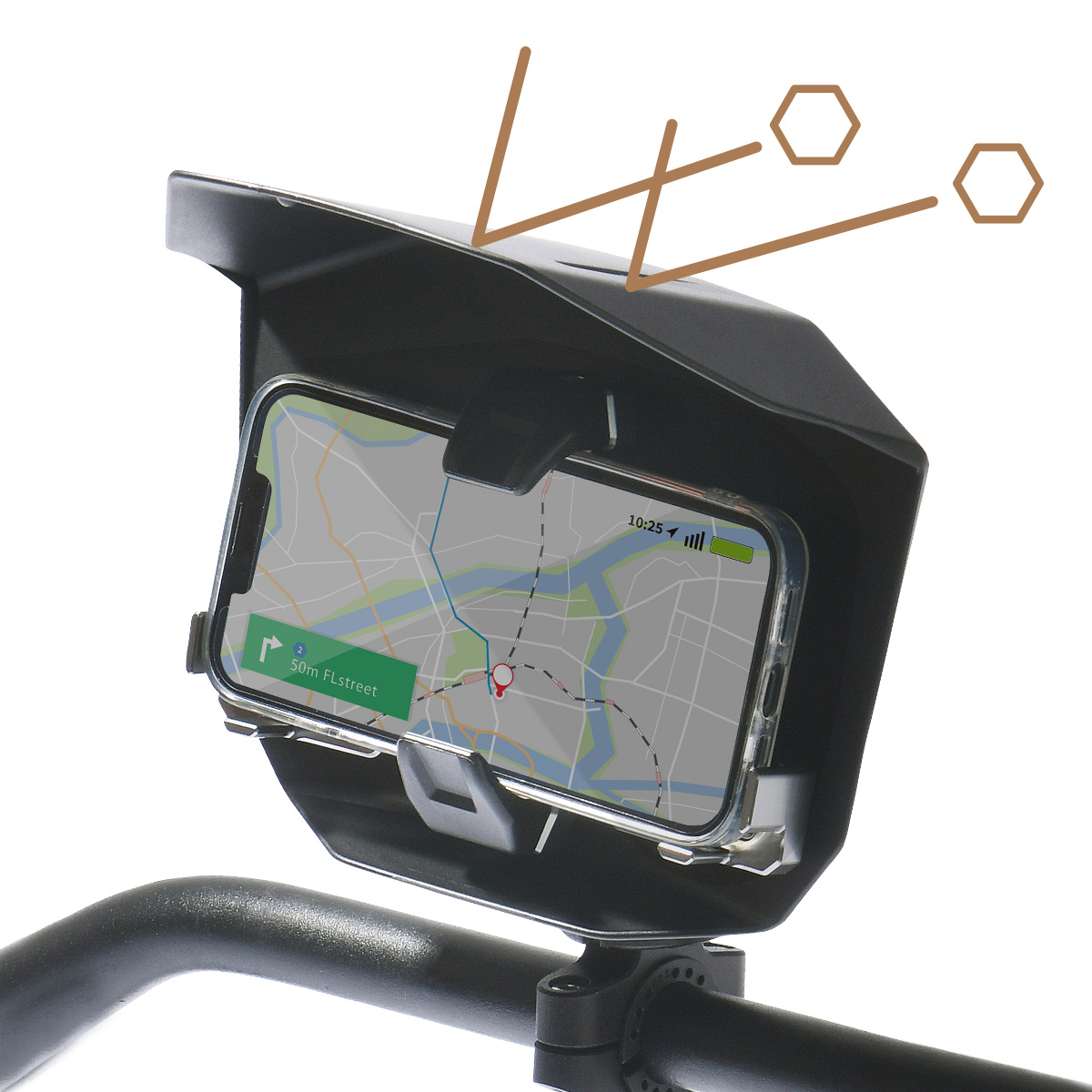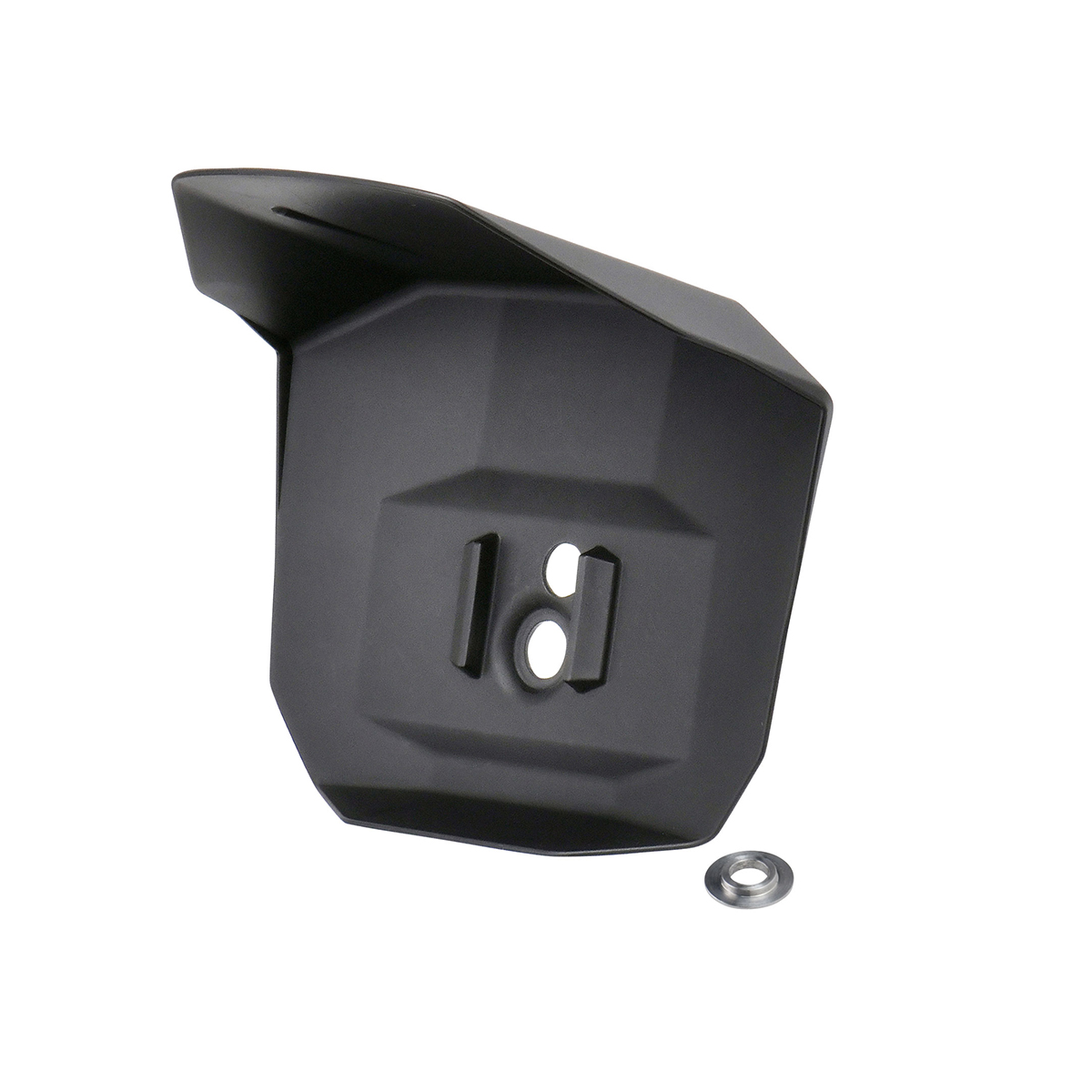 OPTIONAL SHELD
SPECIFICATIONS:

Tough to grab and hold on to, the unique "VA-S" function reduces shock and vibration.
Set of Tough Lock shields to protect from flying debris and sunlight
- Used in combination with the optional shield, protects the smartphone from flying rocks and insects.
- It also serves as a sunshade and improves the visibility of the smartphone screen.
In addition, it suppresses the rise in temperature of the smartphone body due to sunlight.
- Tough Lock Smartphone Mount Shield Set is also available.
*When using the shield together, the smartphone can only be mounted horizontally.