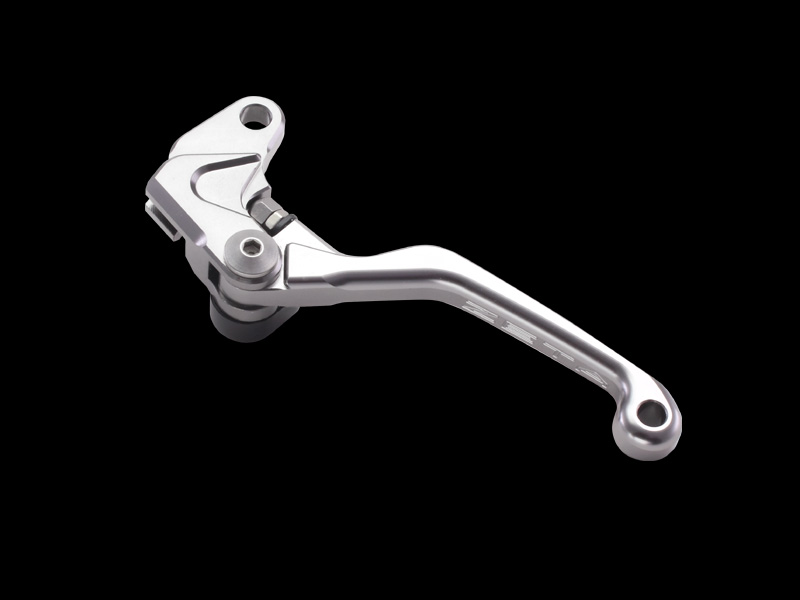 PIVOT LEVER CP
SPECIFICATIONS:
- CNC Machined high quality aluminum folding levers available for many bikes.
- Lever to fold outward to prevent breakage in the event of a crash.
- Automatic lever position restoration provides quick recovery from the crash.
- Ultra precision machine cut for super light weight construction, high precision and quality.
- Available in 3 and 4 finger lever lengths to fit your riding style.
- Made of durable aluminum for extreme strength. Titanium color anodized finish.
K-type
M-type

For street bikes with switch boxes
on the handlebar.

For racing bikes without switch boxes
on the handlebar.
Replacement Mount Kit
ZE41-0190
Brake
ZE42-0190
Clutch
Replacement Brake Lever Arm
K-type
M-type
ZE41-3100
3Finger
ZE41-3200
3Finger
ZE41-4100
4Finger
ZE41-4200
4Finger
Replacement Clutch Lever Arm
K-type
M-type
ZE42-3100
3Finger
ZE42-3200
3Finger
ZE42-4100
4Finger
ZE42-4200
4Finger
w