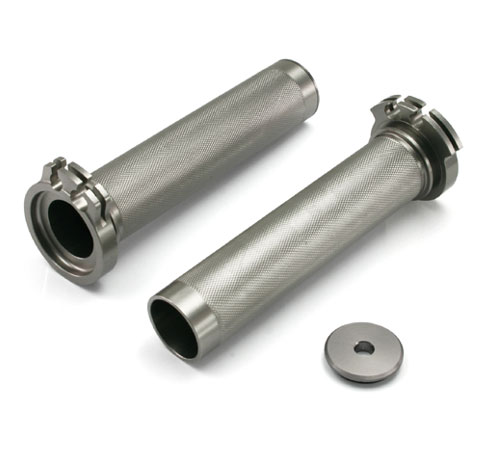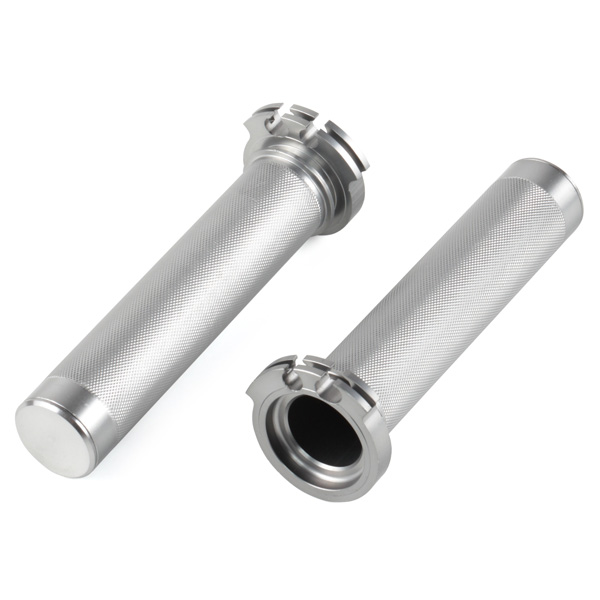 ALUMINUM THROTTLE TUBE
SPECIFICATIONS:
- Made of A6061 aluminum with hard anodized finish.
- Removable end cap design allows the use with bar end plugs or aluminum hand guards.
- Quick turn throttle tubes available for dual sport models for better acceleration.
- Special tapered inside tube design keeps the distance between the throttle tube and handlebar, greatly reducing frictional resistance which allows for smoother acceleration.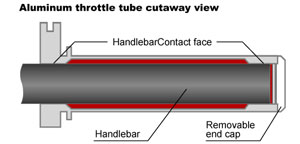 Replacement end plug
Part Number
ZE45-5200