Adventure Armor Handguard CRF250l/300/RALLY 21-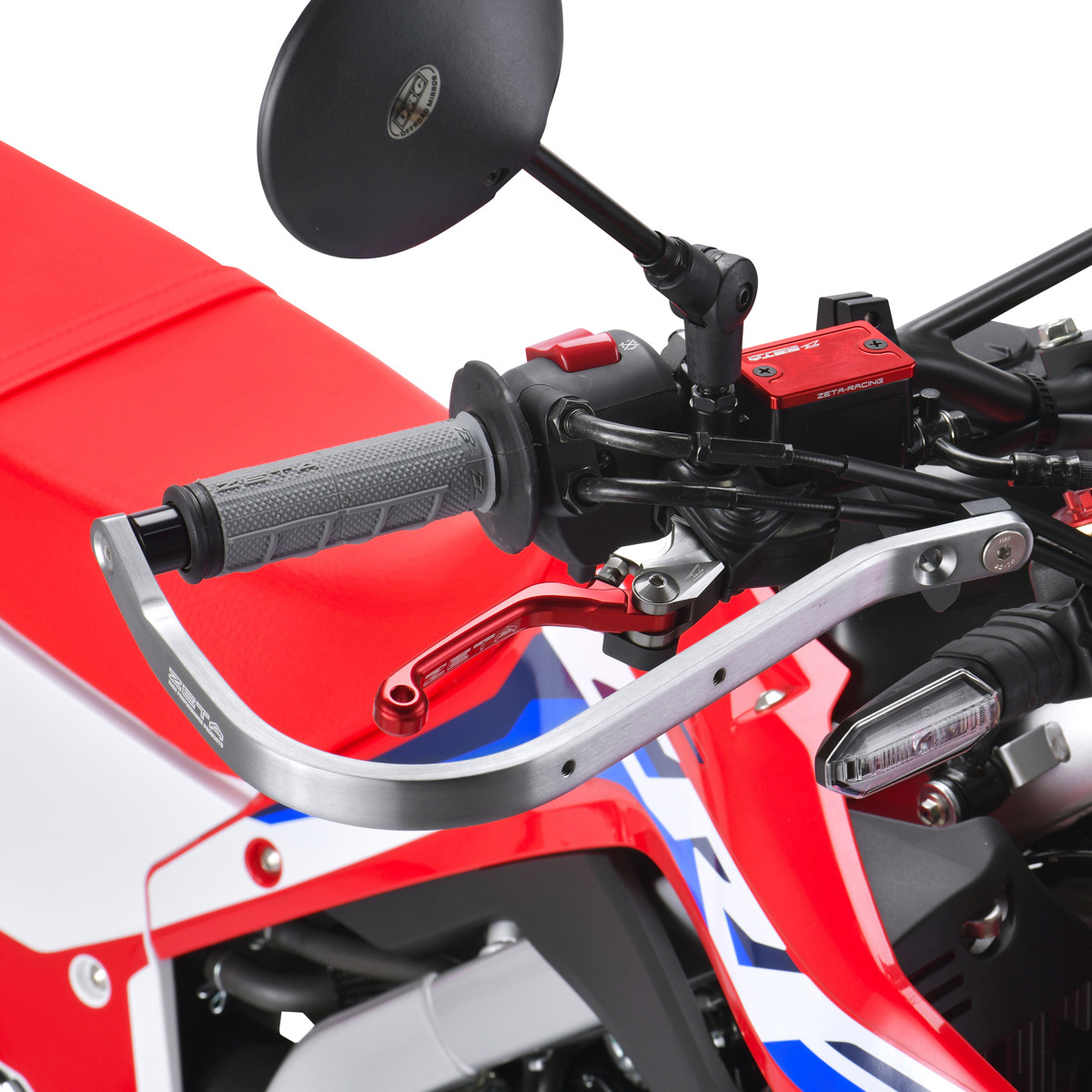 ADVENTURE ARMOR HAND GUARD CRF250L300L/RALLY'21-
SPECIFICATIONS:
Specially designed for CRF250L300L/RALLY'21-
- Aluminum handguard for CRF250L/300L and CRF250/300RALLY that is compatible with stock handlebar.
- CRF250/300RALLY is designed not to interfere with screen and meter.
- The handle clamps have been specially designed to avoid interference from wires.
- All of the armor handguard protector series (sold separately) can be attached.
- A special bar end is included, making it compatible with both stock and ZETA handlebars.
Image
Bike
Color
Part number
CRF250L/300L 2021-
CRF250/300 Rally 2021-

Black
ZE72-6051
Ti-color
ZE72-6052
| | |
| --- | --- |
| Special U-clamp that greatly avoids interference between the master cylinder and wiring. | |
| Three types of installation are available by using the special bar end plug and each adapter. | |
| Concave shape that does not compress the brake wiring when used on aluminum handlebars.The stock handlebar does not put pressure on the wiring. | |